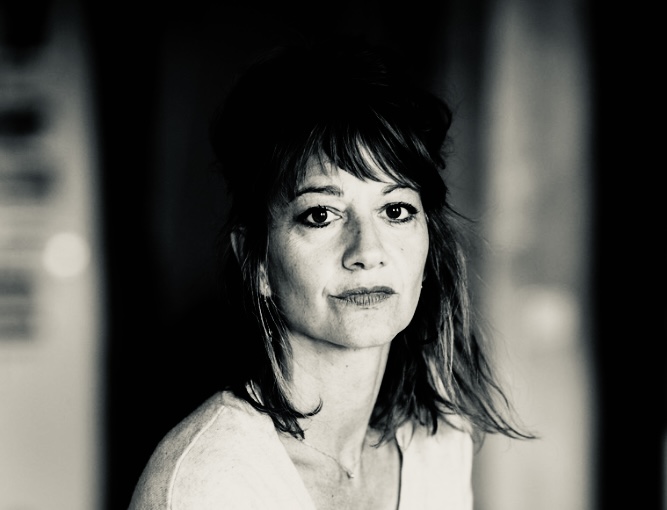 My name is Prune and I am a (very) independent reporter and writer. Born in France in 1981, I lived in the U.K, Spain, Budapest, Brussels, Paris or Nicosia, before settling in Berlin in 2008. Graduated with a Master of International Law, I write about women, post-soviet world and politics.
My reportages appeared in Le Nouvel Observateur, Médiapart, Reportagen, Die Zeit, Geo, Vice, The Guardian…I have been laureate of the European Press Prize, the Prix Louise Weiss or the Prix Philippe Chaffanjon. I also work as an author for television programs (Arte, France Télévisions…) and produce podcasts.
Among many others, I investigated Kaliningrad re-militarization and the « new Cold War » in Europe, organ's trafficking scandal in Kosovo and the failures of international justice, impunity of mass rapes during Bosnia's war, environnemental damages of conflicts, like the tons of chemical and conventional weapons dumped in the Baltic Sea after 1945, polluting the whole région.
My first non fiction book, « La Fille & Le Moudjahidine » (Editions Carnet Nord, Paris, 2015) describes my friendship with a Daghestani MMA fighter, a refugee living in Germany and flirting with the djihad, while Europe tilts in fear of islamic terrorism.
More recently, I researched Germany's tolerance to the far-right, immersing myself into a radical neo-nazi group, Der Dritte Weg. My latest story about the Christiane K. case, is an in-depth investigation about motherhood, explosion of domestic violences during Covid-19 and gender bias in criminal justice system.
I have been arrested by Russian police, threatened by Belarussian agents, expelled from Tunisia as the Arab Spring started, prosecuted by the Schufa, a German company, and hacked. Still, I believe that being a women writer is an asset, both to explore and to tell about the world.
That doesn't mean that gender inegalities shouldn't be tackled in the media industry (and basically everywhere). I am the co-founder and editor-in-chief of Sisters of Europe, 27 women in 27 countries, a feminist cross-border project documenting women's condition in the post #MeToo Europe.
My second book, « L'Heure d'été » (Editions Anne Carrière, Paris, 2019), was among the finalists of the Prix Goncourt of the first novel.
Website: Johan Giraud 😇